A few weeks ago, I shared Katie's fantastic ikea spice rack bookshelf dresser with you. Today, she's here to share her most recent book storage solution.
I'm Katie from
On the Banks of Squaw Creek.
I blog about my
life on the farm
with
two little boys
and our
farmhouse renovation.
You may have seen my
dresser with forward facing bookshelves
here on
Silly Eagle Books
!
Now, on to my next book
storage solution:
If you have a toddler and picture books, you've probably encountered this problem: toddler pulls 20 books off the shelf at once, and the rest slide down, making it impossible for toddler to put the books back himself.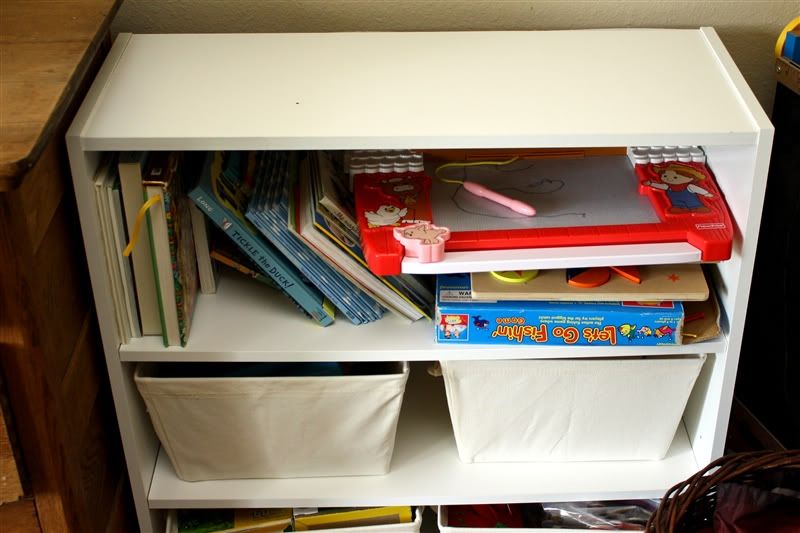 I saw an idea on
Pinterest
, and modified it a bit to help solve this problem.
We used a cheap bookcase to corral toys and books in our
dining room,
so we just took the shelf out and measured it. I divided it by three to find where to put the two shelf brackets.
I predrilled holes so the wood wouldn't split. Before doing so, I put down a piece of painter's tape.
Then, I put the tape on the bottom of the bracket, so I could line up my predrilled holes perfectly.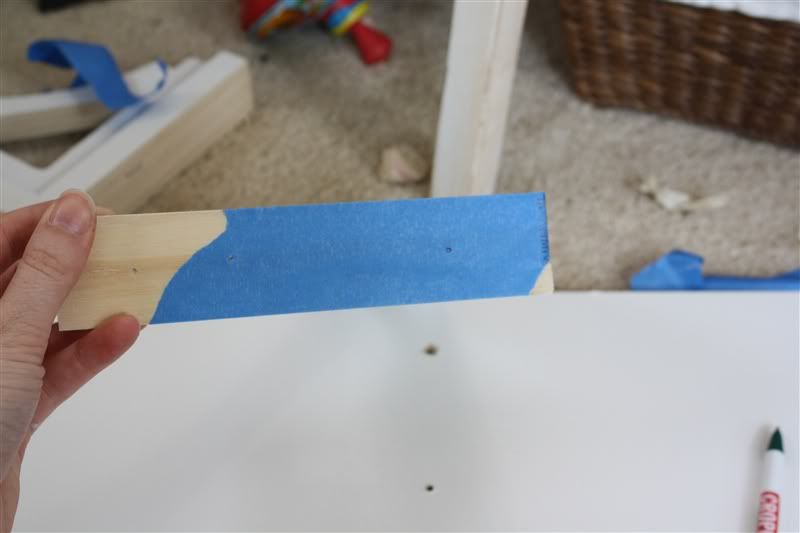 Next, I started the screws from the underside, and stopped when they were sticking out just a smidge. (I mismeasured on this shelf and it has an extra set of holes now. Oops.)
Finally, I put the bracket on the shelf, lining up my screws with the predrilled holes in the bracket, and screwed it all together.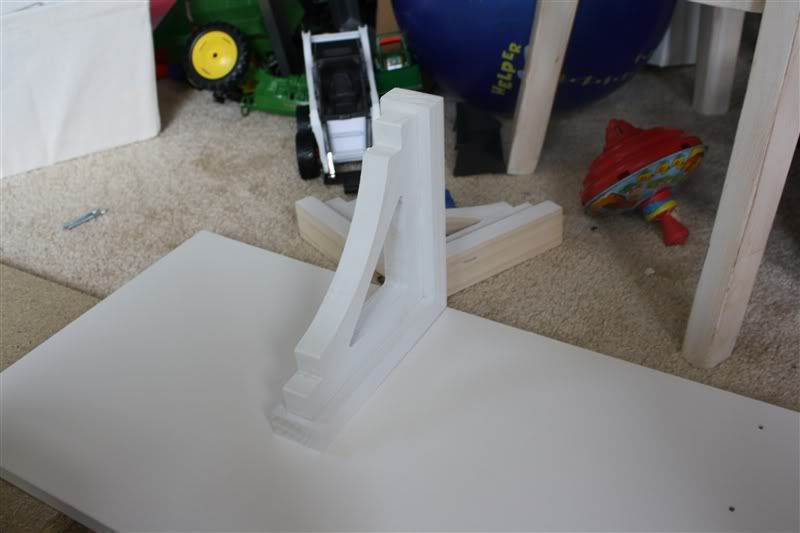 Now, toddler can pull out books AND put them away with no problem!
On this shelf, I just put one bracket, so there was room for books AND the magnadoodle and puzzles.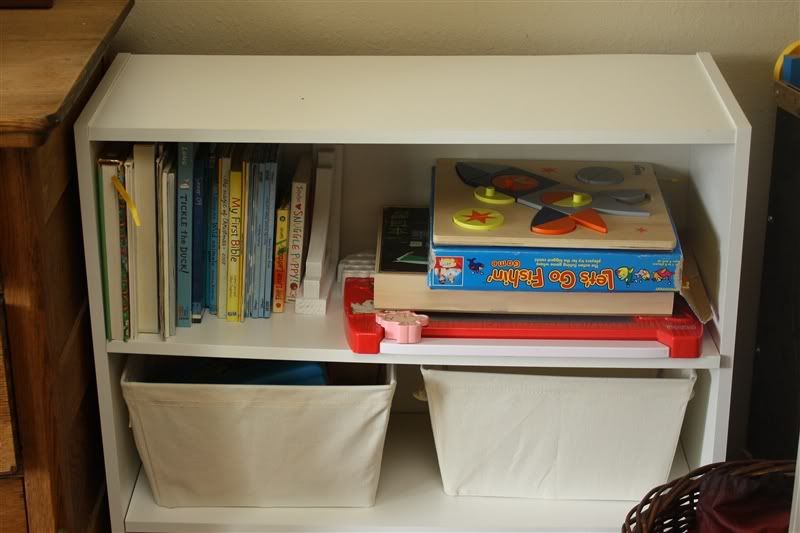 Pretty easy project that keeps those wonderful picture books in line!
Come on over and check out more children's storage solutions, like my
fabric covered diaper boxes
,
Adam's snack bucket
,
wooden puzzle storage
, and NEW project that I'm posting on Tuesday.
Thanks for sharing, Katie! I especially like how this allows you to keep books nicely corralled on one side and toys and puzzles stacked on the other. The fact that the dividers are drilled in place makes it so much easier to keep neat and tidy. What a great idea.
Be sure to check out Katie's blog--she's full of amazing ideas!