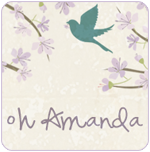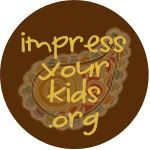 Today, my wonderfully talented friend Amanda of OhAmanda and Impress Your Kids shares her 5 books with us!
Five Books That Have Illustrations That Tell As Much of a Story as the Actual Words
1.
All of the If You Give A
...books by Laura Numeroff and illustrated by Felicia Bond
My kids never tire of reading these books! If you read them out loud without showing the pictures, I don't think they'd be nearly as entertaining. The illustrations are so funny and so creative. I've always thought the illustrations actually show what it's like to be a parent--following around a crazy preschooler all day, then falling asleep at the end while the kid snacks!
2.
The Cow Who Fell In The Canal
by Phyllis Krasilovsky and illustrated by Peter Spier
I have an old thrift-store copy of this book and I love it! Peter Spier is a master of illustrating detail. I feel like I've really taken a trip to Holland after reading this book. I always reach for this book when I'm tired of the flat modern books my kids sometimes reach for!
3.
Fancy Nancy
by by Jane O'connor and illustrated by Robin Preiss Glasser
I was slow to hop on the Fancy Nancy bandwagon. But after reading the first book, I'm so glad I did! It's a beautiful story of family love and acceptance. And the illustrations are just...well, they're fancy, that's what they are! I love looking at them!
4.
The Little Mouse, the Red Ripe Strawberry and the Big Hungry Bear
written and illustrated by Don Wood
One of my favorite little picture books. Don Wood captures so much emotion and actual conversation in that little mouse's face! I love it when he's sweating over that little hidden strawberry!
5.
We Were Tired of Living in a House
by by Liesel Moak Skorpen and Illustrated by Doris Burn
This is another thrift store find about a set of four siblings who decide (after getting in trouble with their parents) that they are tired of living in a house. They try all sorts of new homes--a tree, a cave, the seashore and a pond. But of course, they end up back home with their parents. The illustrations in this edition are absolutely lovely and almost make ME want to live in a tree! (There is a new edition illustrated by someone else and it is not nearly as quaint as this version!)
.............................
Thanks, Amanda! We Were Tired of Living in a House is one of my very favorite books and I've never posted about it! It makes me want to go live in a tree, too.
If you haven't joined in on Top Ten Tuesday at Amanda's blog, you should! It's fun and there are no restrictions about what you write your list about--the possibilities are endless! It's a fun way to meet new bloggers and read some great posts.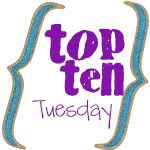 Also, the 2nd Monday of every month, she hosts a linky party at Impress Your Kids called Impress Your Sponsored Kids! You can find great ideas for writing your sponsored children and share your own ideas.