September 12 is Grandparents Day, so I thought we should make something to send to the Grandparents. I asked Juliet what she wanted to make......and she said, "Blue Hedgehogs!"
Perfect. Just what I was thinking, too.
So, we got out the blue paint and she went to town.
I'm not sure where the idea came from--perhaps our favorite literary hedgehog Hedgie of Hedgie's Surprise
by Jan Brett?
Also, I wanted to say thank you for this award:
from: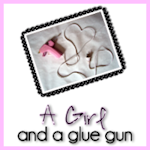 Delighted that you featured me and wanted to list some other beautiful blogs that I've been reading lately:
What new blogs have you recently found yourself reading?